Barrister Court Condos and Townhomes For Sale in Wyckoff NJ
Barrister Court is located in Wyckoff NJ. It is a small, top-notch, beautiful townhouse community. This community was built in the mid-1980s. It encompasses approximately 24 Luxurious Townhomes. Each townhome typically contains at least 3 bedrooms and at least 2.5 bathrooms. They each also include a one-car garage as well as a basement. The size of each unit can range from 2056-2384 square feet.
Additional Features include:
High ceilings
Hardwood flooring
Gourmet Kitchens
Stainless steel appliances
Corian Counter-tops
Private decks
And much more!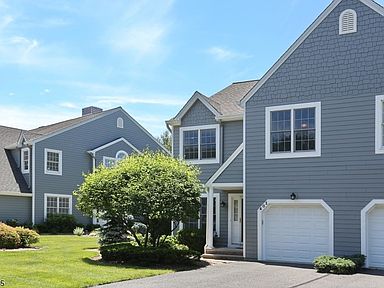 Barrister Court is also located near several fine public schools. Those including:
George Washington Elementary School
Dwight D. Eisenhower School
Midland Park High School
Also! If you are looking for something fun to do on the weekends, the convenience of having:
Arcola Country Club
Grove Park
Borg's Woods
All located just minutes away from Barrister Court is something that can't be beat!
Looking for a Condo or Townhouse in Barrister Court in Wyckoff NJ? Looking to sell your Condo or Townhouse in Barrister Court?
If you need assistance in searching for a condo or townhouse at Barrister Court in Wyckoff, I can help you with your search. I specialize in selling condos and townhomes at Barrister Court in Wyckoff NJ and I am familiar with all of the units in Barrister Court in Wyckoff. Or if you are thinking about selling your Condo in Barrister Court Wyckoff NJ, I can help by giving you a good idea of what your unit will sell for in this market. I will give you a Free Market Analysis on your condo in Barrister Court.
If you have any questions at all, call me direct at 201-280-1280 or 201-857-8777, your Barrister Court Wyckoff NJ Condo and Townhouse Specialist.
Fortunato Campesi - Broker/Owner of Fortune Realty Group
No current listings, please check back later.